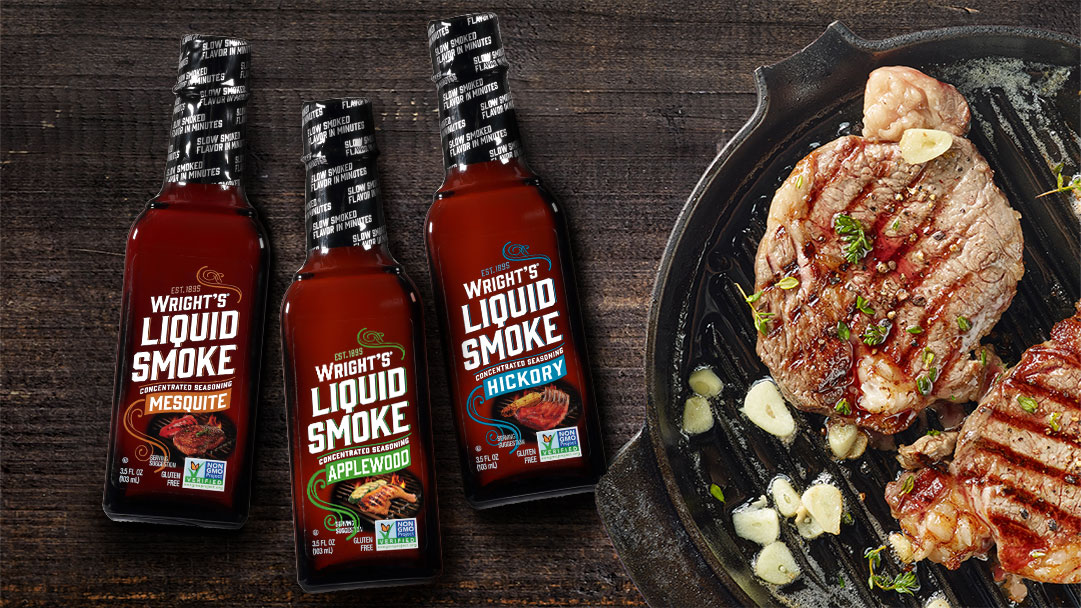 B&G Foods partnered with The Biondo Group to reimagine this category original with an edgy look which resonates with a wider market, drawing in more sophisticated, food-savvy millennials.
Wright's® Liquid Smoke is steeped in American heritage. This grill flavoring line was created by drug store owner, Ernest H. Wright in 1895; he tinkered for years perfecting his delicious wood-inspired recipes. Today Wright's® Liquid Smoke enjoys a strong loyalist following.
Selected for specialty in revitalizing brands, The Biondo Group's strategic challenge was to create a package that spoke to new category users – one that stood out and instantaneously communicated unique product attributes – on-shelf and online.
Equally important, the design needed to also protect the brand's valuable relationship with existing consumers. Visual equities were maintained through a close-in Wright's® logo design, use of flavor color codes and structural bottle shape.
According to firm founder, Charles Biondo the creative team sought inspiration from the craft bourbon and whisky arena. "This brand called for an engaging, authentic personality expressed through a clean design with a strong, central focus on "LIQUID SMOKE" name; the type font portrays an almost contemporary take on retro. Smoke swirls and the cap call-out "Slow Smoked Flavor in Minutes reinforcing product usage and flavor promise," Biondo added.
The packaging system was extended to 3 Flavor SKU's – Hickory, Mesquite and Applewood and also allows for new products to be launched.