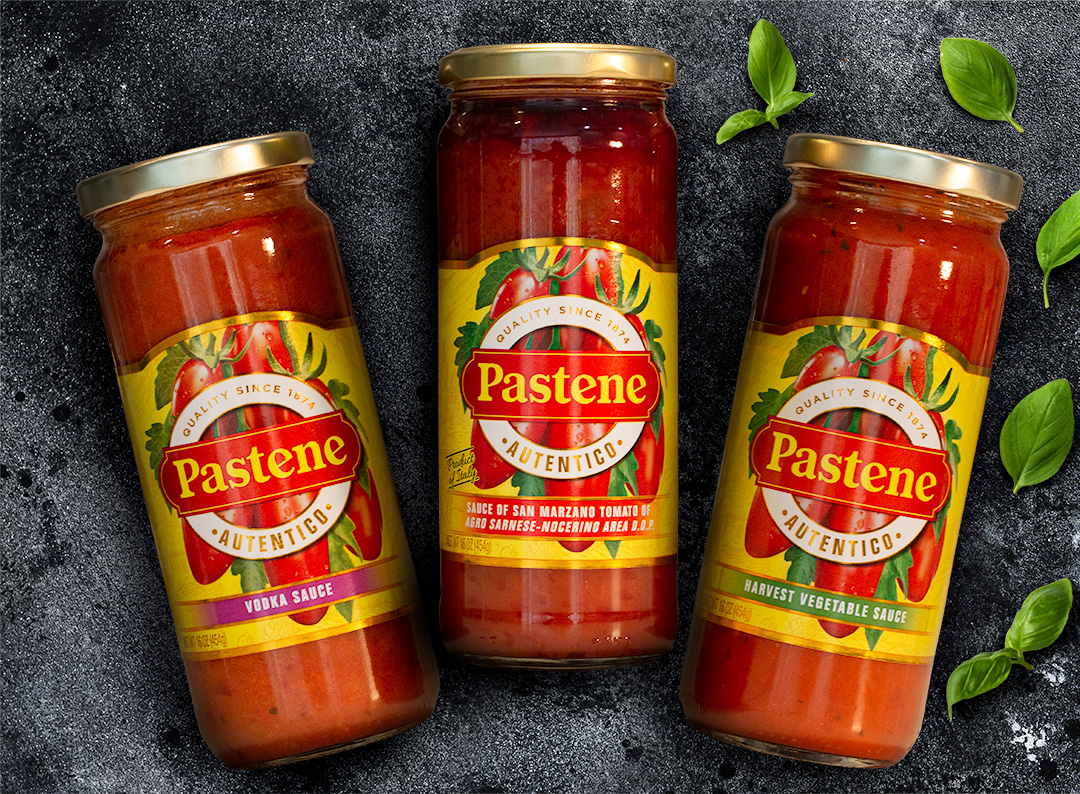 Meeting today's surging demand for pure, top-tiered ingredient food, Pastene, one of America's premier Italian food importers, is now rolling out a premium sauce collection – Autentico. 
Biondo Group was chosen to create a fresh, vibrant package design that stands strong on-shelf and online, while also supporting the heritage brand's recently modernized image and architecture.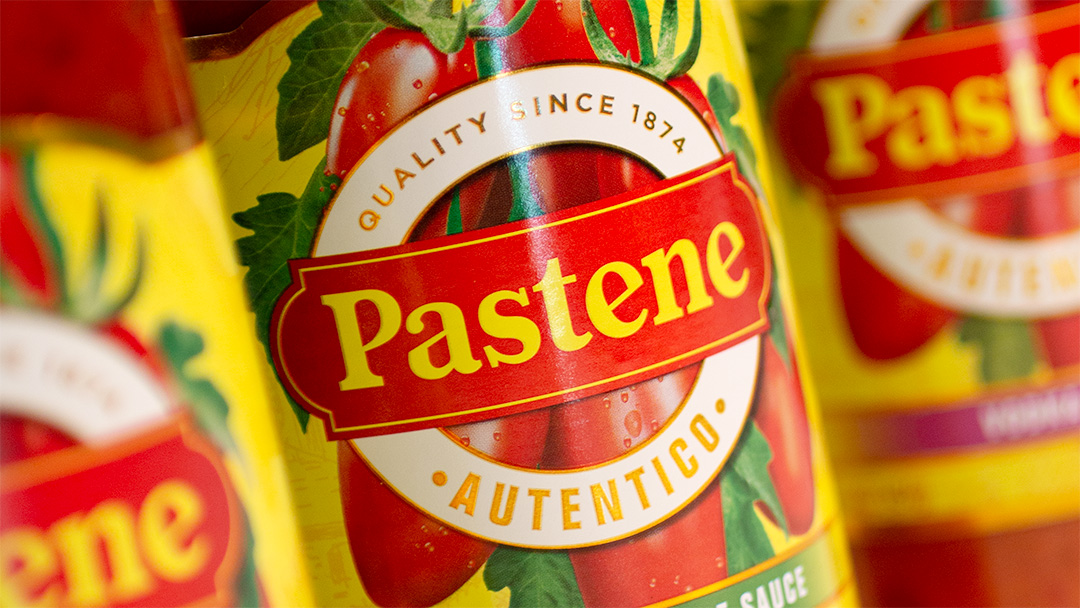 According to Charles Biondo, CEO of Biondo Group, the project's creative challenge lay in creating a premium look that expressed Autentico's "specialness" and also fit within Pastene's new packaging system.
"Autentico is Pastene's newest addition to its quality, ready-to-eat sauce products. Illustrations of fresh tomatoes surround the prominent logo lock-up; this represents the product's Italian heritage and also promises an authentic, homemade taste. The parent brand's color equity in red and yellow was also preserved to deliver strong brand unification and retail presence," said Biondo.
Pastene's Autentico sauces currently consist of three varieties; San Marzano D.O.P., Harvest Vegetable, and Vodka.