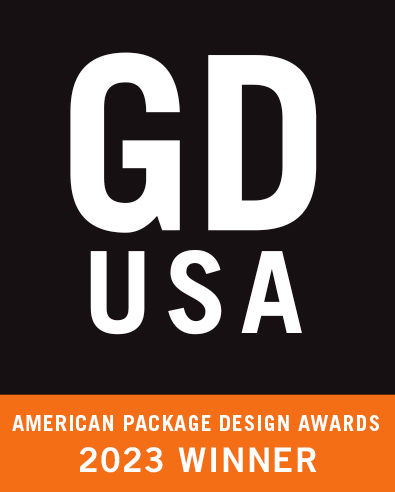 Our team is grateful to global cannabis-lifestyle leader Tilray Brands, for the opportunity to create the brand identity for their new line of CBD beverages, Happy Flower.
We are pleased to announce that our work won a 2023 NYX Awards Marcom International Gold Award, while also being recognized by Graphic Design USA's 2023 American Package Design Awards.
With an initial four-flavor offering, Happy Flower is rolling out to retail now to meet young professionals' accelerating demand for healthier alternatives to alcohol, including CBD beverages.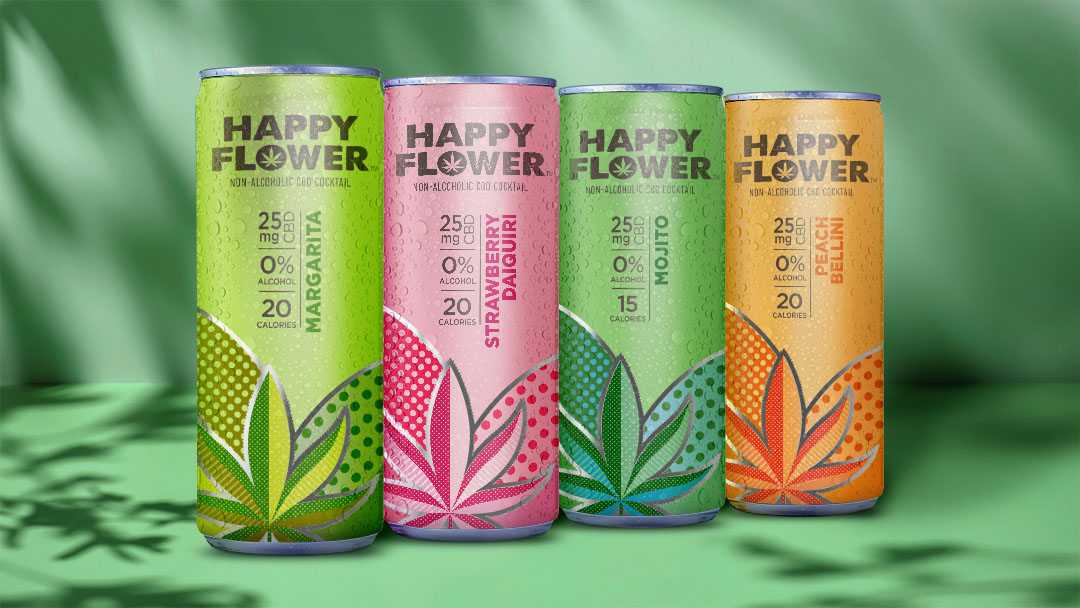 "Happy Flower called for a unique, bold brand look; it needed to break out in retail and real life. We wanted the consumer to be proud to hold the product in their hands – to almost make a statement about "who they were" at a party or fun activity," said Charles Biondo, CEO & founder of Biondo Group.
The creative challenge lay in creating a look that expresses Happy Flower's upbeat personality while still communicating the brand's better-for-you attributes and clear differentiation from related segments – RTD cocktails with alcohol and those containing THC (which produces the high sensation).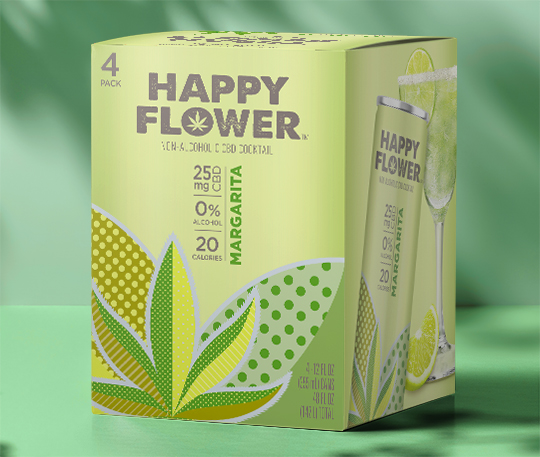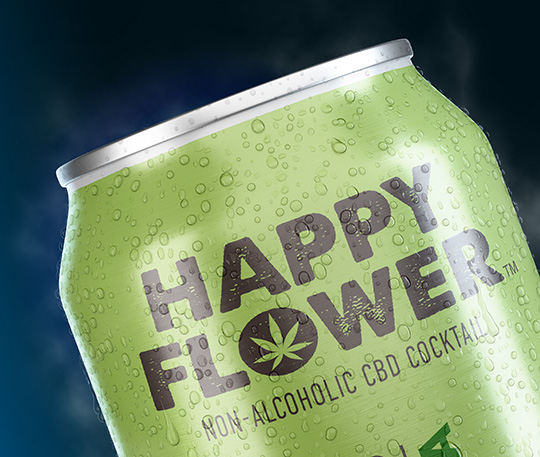 The team designed an eye-catching logo with natural texture to support the brand's pure, botanical qualities. An abstract interpretation of a hemp leaf is used as a prominent, ownable device that unifies the system into an effective "block."
Cheerful, uplifting colors with a soft, calming glow were selected to convey the Happy Flower's promise to "provide a healthy way to relax and unwind without impacting tomorrow."