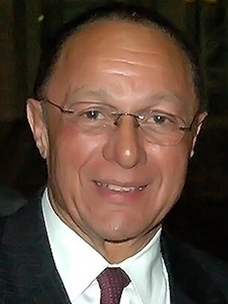 The Biondo Group, a strategic branding & package design firm based in Stamford, CT, retains marketing veteran, Archie Purvis to lead new Los Angeles and expanded West Coast presence.
"We are excited Archie is joining our management team. With over 25-years experience directing the strategic growth of communication companies, he will strengthen our client relationships and services in the region. His knowledge of interactive media and new technology will enhance The Biondo Group's on-line branding capabilities," said Charles Biondo, firm founder & CEO.
Purvis has provided marketing consulting services within the media, new technology and branding industries both domestically and internationally. Previously, he enjoyed a successful career at Capital Cities/ABC, Inc. He joined the American Broadcasting Co. in 1980 and in 1988 was promoted to President, Capital Cities/ABC Distribution Company.
In other affiliations, Purvis was confirmed as a Los Angeles Commissioner, L.A. Convention Center in 2008 and elected as President of the Commission in 2010. In 1987, he was nominated by the President and received U.S. Senate confirmation to the Board of Directors of the Corporation for Public Broadcasting. He is presently Vice-Chair of the Pasadena Center Operating Co.