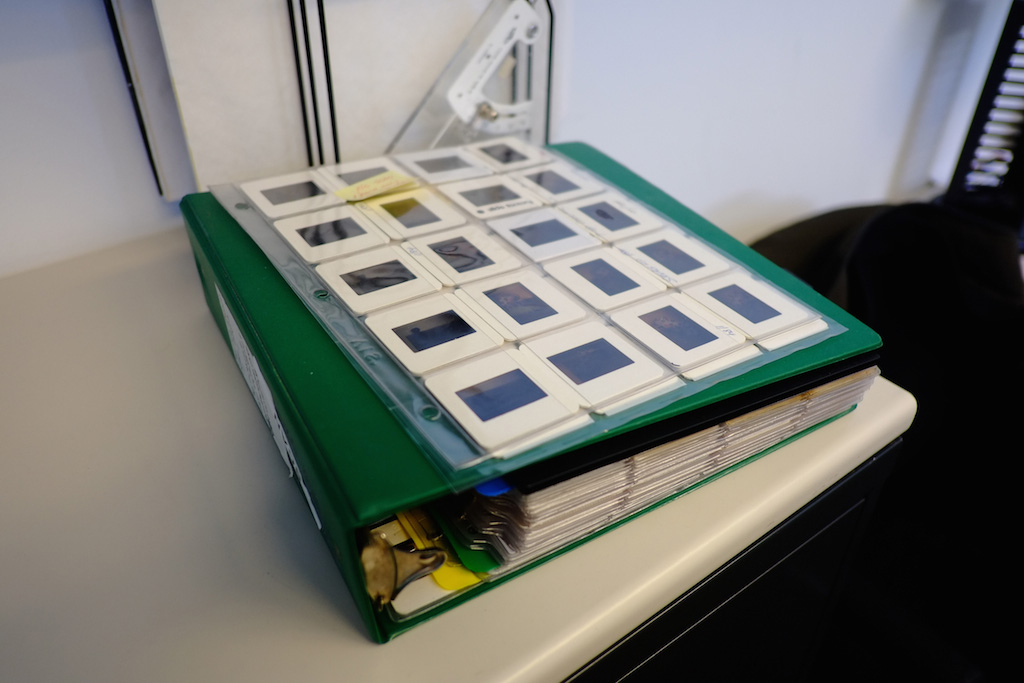 Our packaging and branding firm has worked through many changes in technology over the years.
One of the reminders of our analog past is our extensive packaging design and branding portfolio, that exists on film.  Much of the design work captured was never digitized because we tend to share only our most recent work.
Many long tenured firms were faced with the same challenges, as the design field became computerized and the WWW became a force in our lives. At this point in our trajectory we want to be able to show some of the work that earned our firm hallmark status.
The problem we face in doing this is twofold: one being the fact that we've moved a few times over the years we've been in business and with every move comes the inevitable purge.  We've all been there, standing over the garbage can with said item in hand, making the call – toss or keep. Well, as you might know, deisgn firms collect stuff all the time and tend to get cluttered pretty quickly.
Inevitably, the offices get cluttered and crapmped and so the top blows: and the purge becomes indiscriminate.  Both fish & fowl get tossed and well, years later, when we want to show or share that piece of work, we pay the price.
But we still can't seem to purge this old media, and perhaps we shouldn't.