At Expo West 2019, Preferred Brands launched new trade booth look for their Tasty Bite line.
The Biondo Group worked with the Preferred Brands team to develop graphics that reinforced the Tasty Bite brand message for their line of shelf stable entrée and rice products.
The Biondo Group's VIBE process took into consideration all elements of the brand, from packaging, ownable brand color and Tasty Bites' new advertising campaign "One Bite Will Change Everything" and created a booth that engages and reinforces the brand's
synergistic look.
The booth graphics also reinforced Tasty Bite's commitment to communities continuing their "Good Seed Pledge", which distributes free green bean seeds to be grown and donated to local food pantries.
The Biondo Group's booth design builds brand recognition and memorability with its powerful graphics that are reinforced at all touchpoints.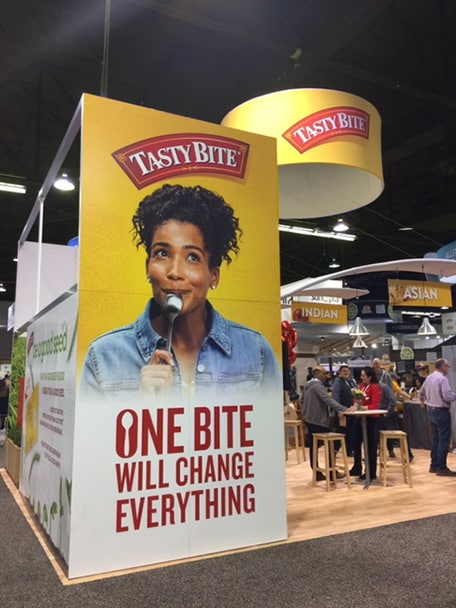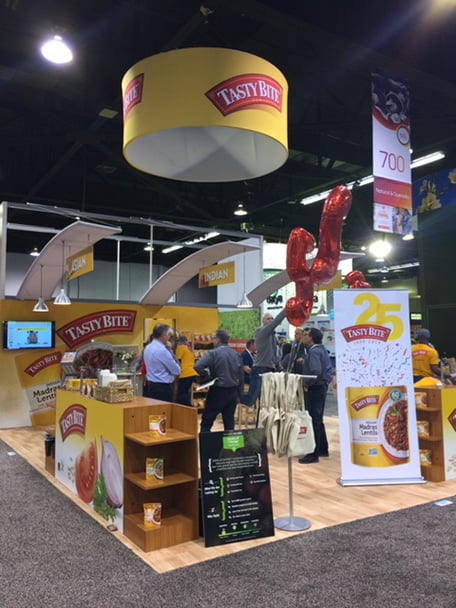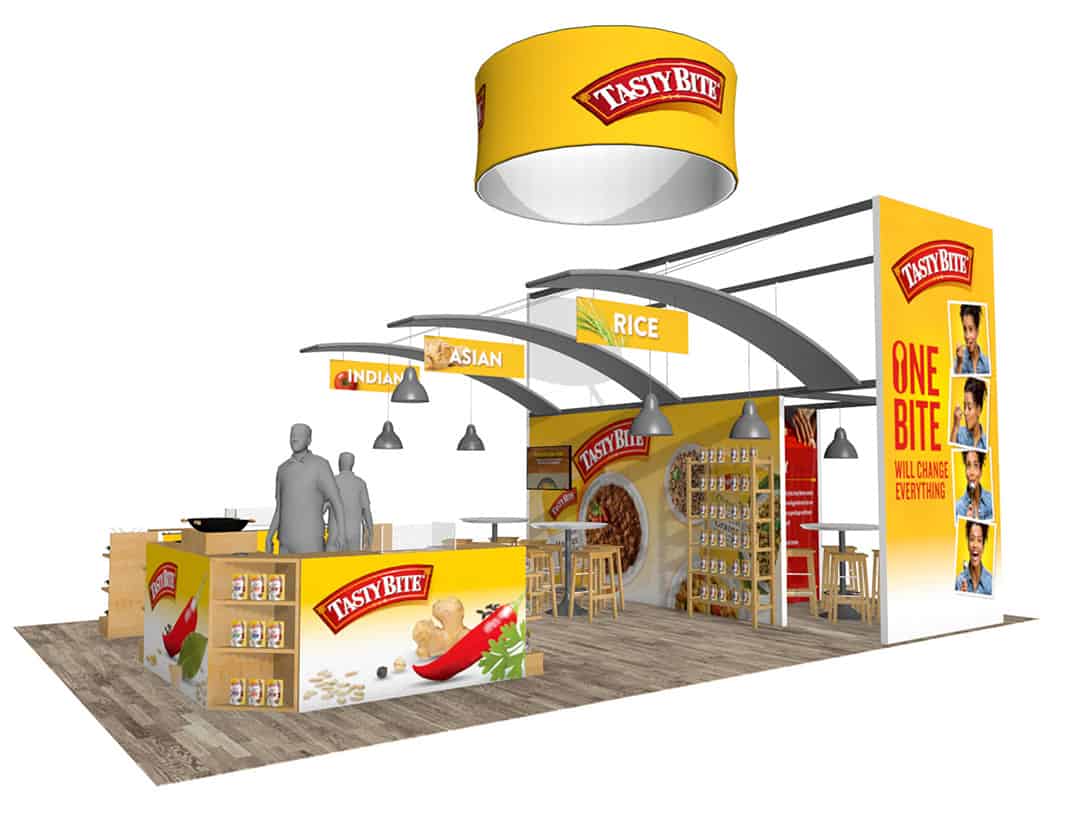 Congratulations to Preferred Brands on their 25 years of sustainability and giving back to the community and environment!
Thank you to the Preferred Brands team for a great working relationship.
To learn more about The Biondo Group's design capabilities please visit us at: https://biondogroup.com/ or email us at: info@biondogroup.com
For more information about Preferred Brands and their products please visit: http://tastybite.com.