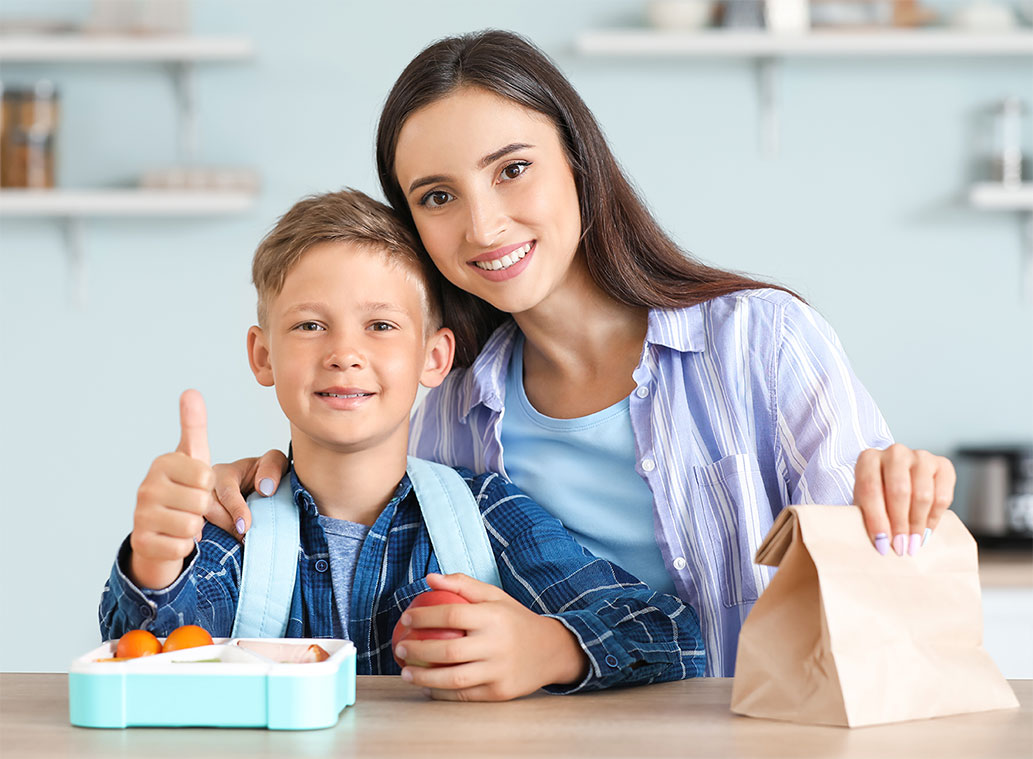 Continuing the company mission to help raise healthy, adventurous eater – Sprout Foods, Inc. introduced two nutrition-packed snack lines – Organic Two Peas in a Pod and Organic Fruit for Real.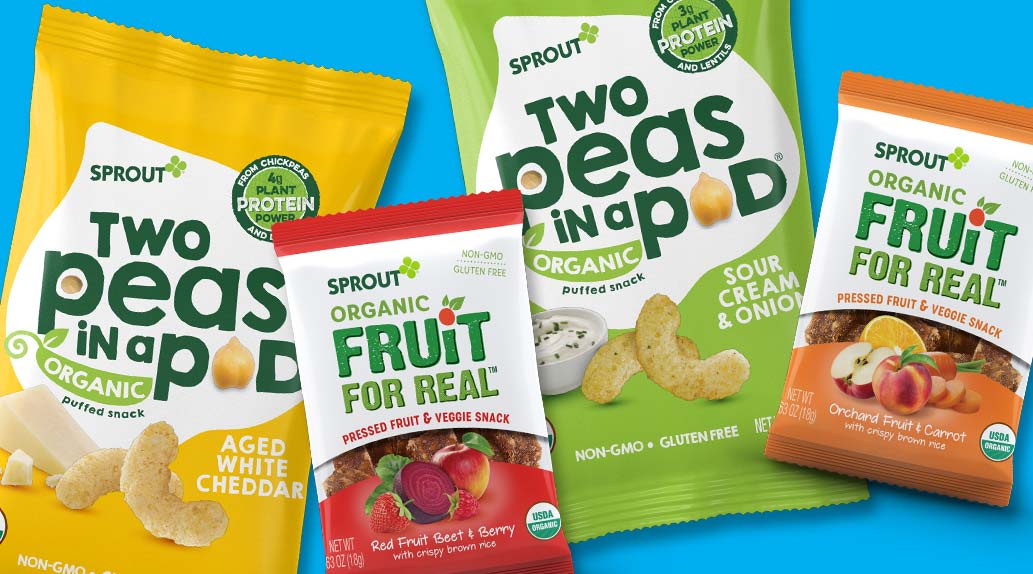 Both lines deliver nutritious ingredients – plant-based protein, fruits & veggies – and delicious taste that appeals to the whole family, from young toddler up. Available in a convenient single-size, these products are ideal today's on-the-go family – kids lunches, after-school activities, travel carry along and more.
Organic Two Peas in a Pod are flavorful, crunchy puffed munchies made with 3 g of plant powered protein (from chickpeas and lentils); the line includes two flavors – Aged White Cheddar and Sour Cream Onion. Organic Fruit For Real are soft, crispy, chewy treats made with real veggies & fruit pressed with brown rice; the line includes two flavors – Red Fruit Beet and Orchard Fruit & Carrot.
The Sprout Foods team selected The Biondo Group to create vibrant, break-out packaging with wide age appeal. The simple, clear designs and quality food photography highlight the brand's veggie/fruit-based attributes; this approach is effective in traditional, club and on-line channels.
"In creating an all-family draw, our design team envisioned the brand through multiple eyes – including children. We created fun graphics and movement without being "kiddy", said Charles Biondo.
The Biondo Group enjoys an ongoing relationship with Sprout Foods and has developed several brand extension systems – this includes Sprout Smoothie, an innovative line of yogurt and coconut products, also introduced in 2019!