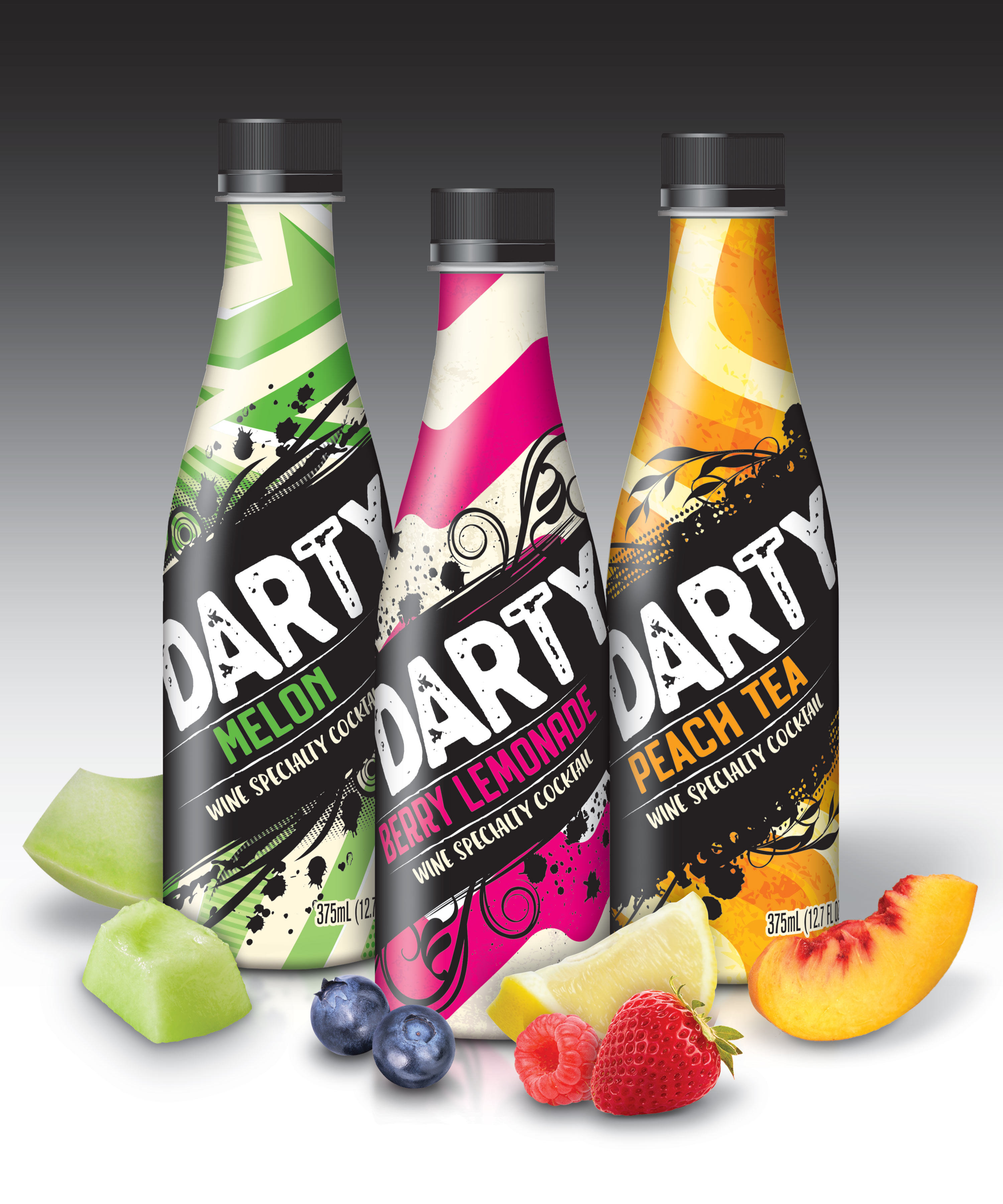 "You Bring the Friends, We Make the Darty!"
The Biondo Group was asked by Harvest Hill to design a new beverage line, Darty, targeted to a younger consumer – 21+. The design is all about anytime fun and enjoyment, what you'd experience from a Darty Party. The Biondo Design team pulled inspiration from the current interest in "street art" to be disruptive on shelf and speak to a younger, hip lifestyle. Each flavor, while maintaining a strong central focus on the Darty logo, has its own bold colors and background patterns for shopability.
"We stepped away from our existing mainstream Daily's Mixers and Frozen Cocktails, with this new ready-to-drink wine cocktail. The Biondo Group's impactful Darty graphics can be carried through from the package, to point-of-sale displays, promotional materials, as well as our web site. It's fun. It's young. It's an anytime Darty Party," said Ilene Bergenfeld, Chief Marketing Officer at Harvest Hill Beverage Company.
Now in-stores, just chill, serve and start your own Darty Party with 3 delicious flavors including the cool, crisp taste of Melon, the sweet taste of summer in Peach Tea and the bit sweet, bit tart but full of fun Berry Lemonade.
To learn more about Darty go to: www.drinkdarty.com and to learn more about us and how we can bring your brand to life visit us at: https://biondogroup.com/