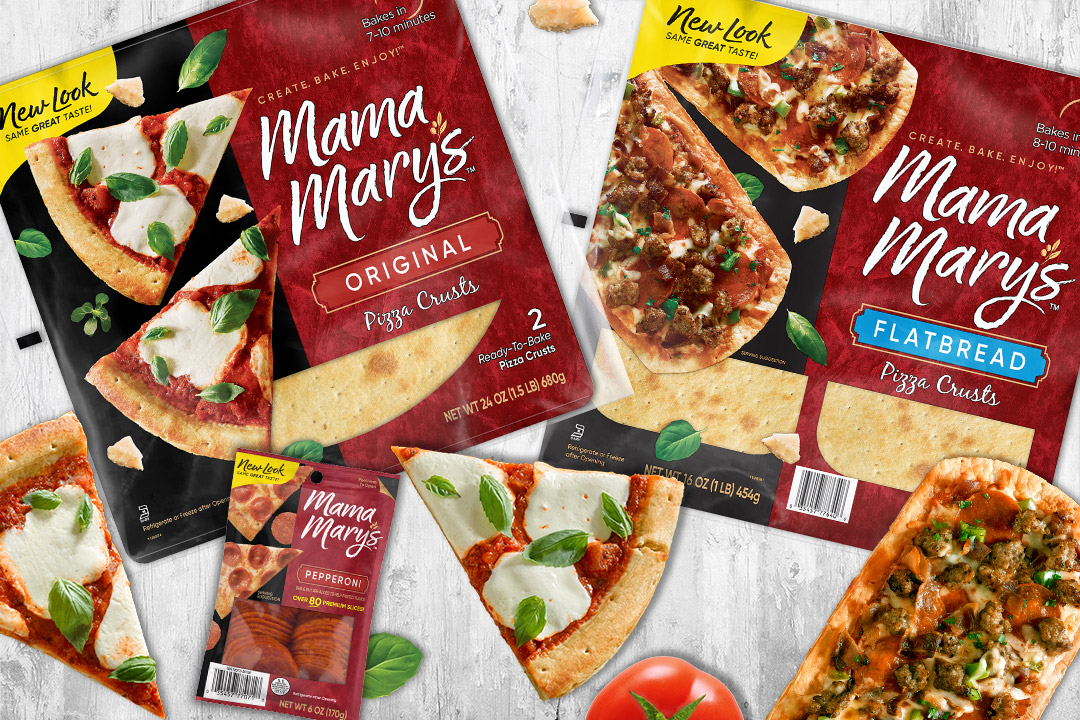 Responding to America's rising appetite for authentic, specialty pizza, Mama Mary's® rolls-out a modernized look, which resonates with its evolving core shopper – Millennial and Gen X. Especially timely, the new packaging reaches retail as consumers' strong desire to bring restaurant taste and family social experience into the safety of home continues to grow.
The Biondo Group was selected to revitalize the visual image in a way which captures Mama Mary's interactive spirit – it's "Create, Bake, Enjoy™" motto and delicious flavor. With a 25-plus-year history, it was essential to protect valuable equities and maintain ties with loyal consumers.
"This clean and modern re-envisioning of the brand design highlights Mama Mary's ability to inspire consumers to create their own artisan-style pizza at home. The refresh has been well received by both existing and new consumers," said Jordan Greenberg, Executive Vice President and Chief Commercial Officer of B & G Foods.
According to Charles Biondo, founder of The Biondo Group, the project called for a consistent architecture to house multiple offerings – crusts, sauces, pepperoni slices as well as new lines – and deliver a powerful visual impression at retail. The firm's creative challenge was to bring the brand alive across the line.
"Mama Mary's is about an interactive experience – creating pies with different, unusual toppings is engaging, fun. Quality, close-in product shots combined with accent ingredients were used to capture the most appetizing moment – just when the fresh-out-of-oven pie arrives to the table. Pizza slices pop off a deep black, marbleized background, evoking a premium, in-restaurant feeling," said Biondo.
​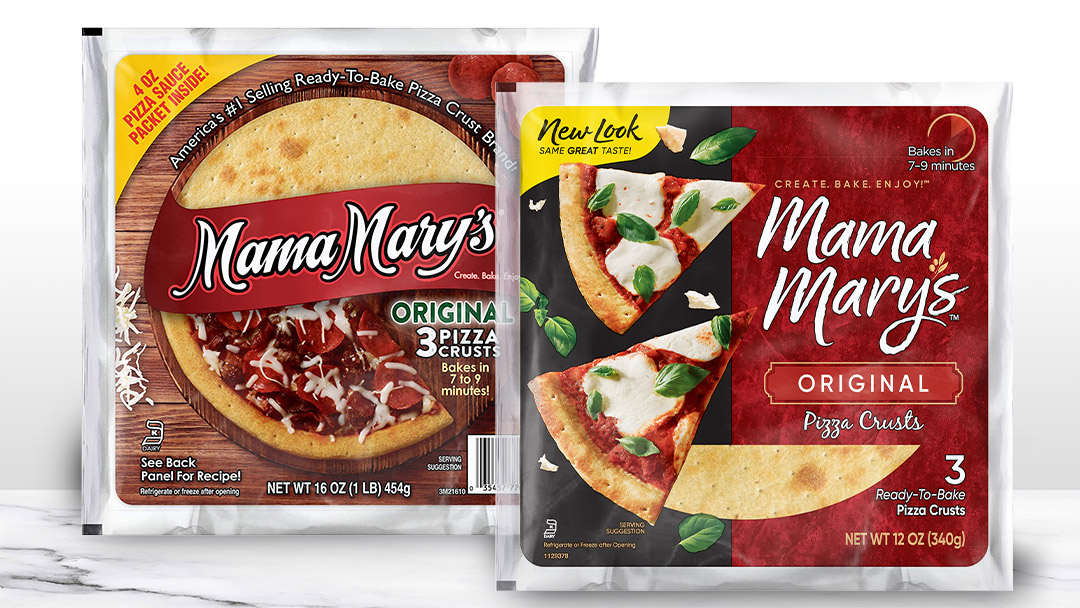 Recognizable elements were contemporized and accentuated; warmth and texture were added to the brand's signature brick red color and the logo was revised to be more ownable with a nature-inspired detail. On-trend recipes such Chicken Fajita and Spinach & Artichoke were highlighted on the back-panel, further reinforcing the appeal and versatility message.
Also, a window was incorporated as an accent, allowing the consumer to see the fresh-baked, never-frozen product. A call-out, "Bakes in 7-10 minutes" highlights the easy-to-make benefit.
The new design extends to 11 SKU's which include base-brand in today's popular restaurant varieties – original, thin & crispy, gluten free and flat bread. The line also includes pizza sauces and sliced pepperoni.