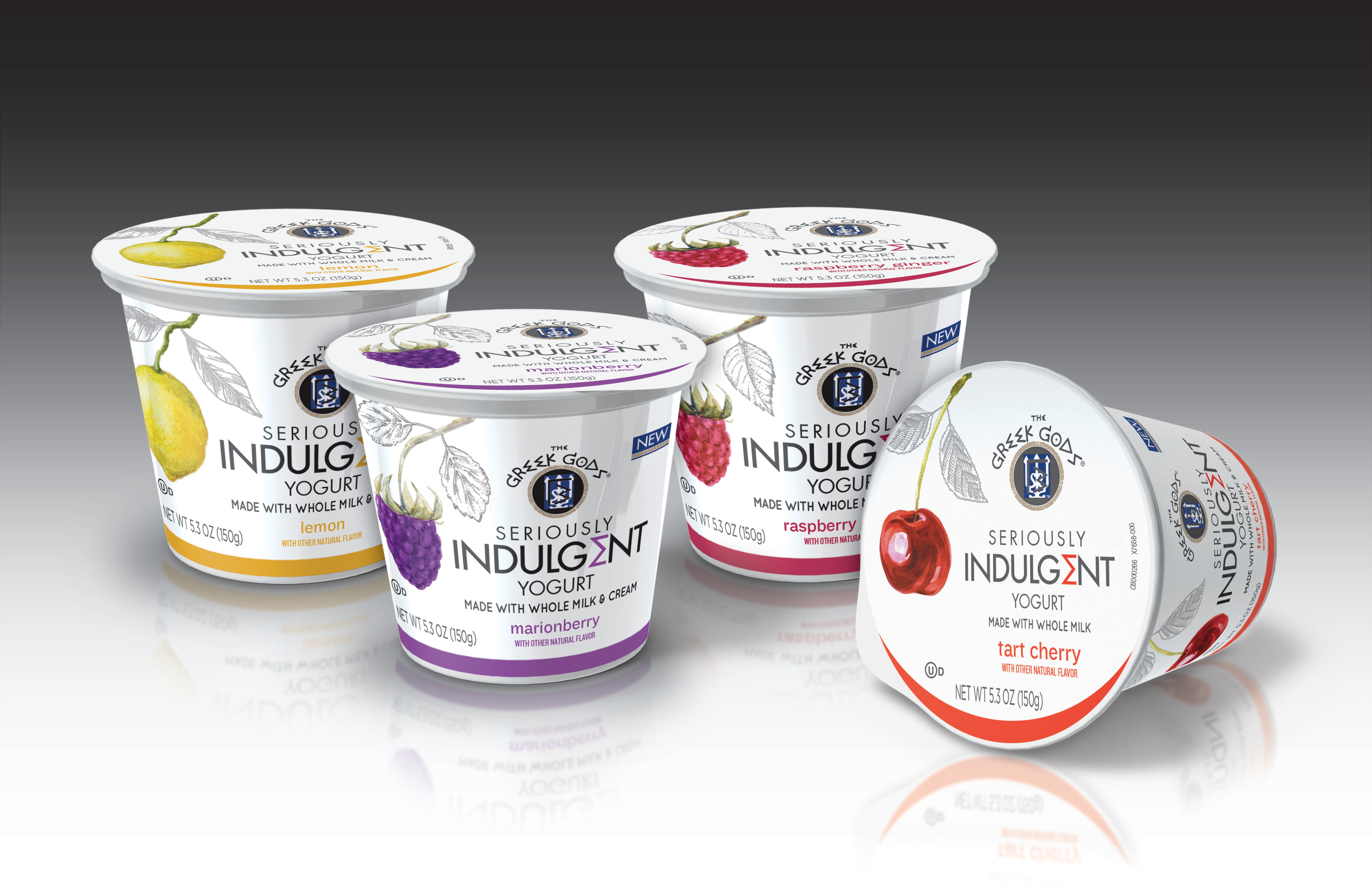 Hain Refrigerated Foods came to The Biondo Group to design a new premium yogurt under the Greek Gods' umbrella brand. This new product line was positioned as a decadent, handcrafted, small batch anytime yogurt that could be used in place of rich and creamy ice cream desserts. It steps away from its low-fat yogurt alternatives. These yogurts are rich, decadent and anything but restrictive … they are Seriously Indulgent!
After several name generations, the Greek Gods and the Biondo team decided that the best name to describe the yogurt was "Seriously Indulgent." The emphasis is on the word "indulgent" and an ownable Greek "E" was added. Graphics depict an elegant line and watercolor illustration that steps away from traditional yogurt packaging.
"The Seriously Indulgent package graphics clearly represent the new decadent flavors and creamy, rich indulgent yogurt texture. It's not just an expansion of our current products but a new taste experience," said Basel Nassar, Chief Operating Officer of Hain Refrigerated Foods.
Seriously Indulgent…. comes in sweet, tangy lemon, decadent marionberries, a mixture of spicy ginger with sweet raspberries, and luscious tart cherry flavors. Enjoy these single serve yogurts now. To learn more about Greek Gods Seriously Indulgent Yogurts go to: http://www.greekgodsyogurt.com/.