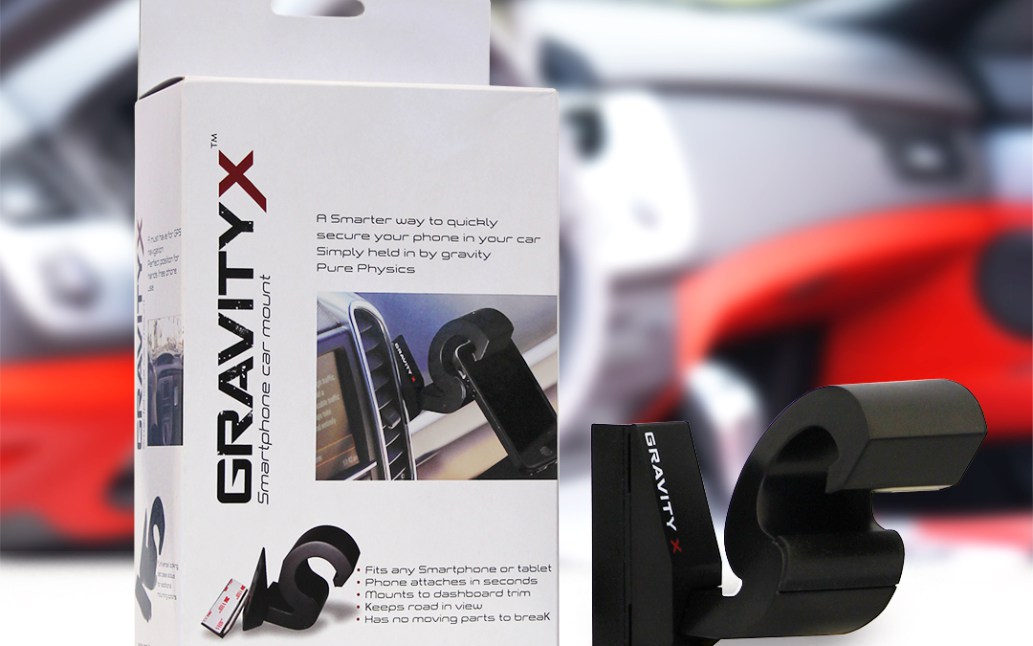 The Biondo Group works with clients as large as international enterprise sized packaged goods corporations, and in sharp contrast, independent startups.
In the instance of GravityX, we worked with an American inventor who had developed an innovative automotive cell phone mount called the GravityX. We supported the KickStarter product launch with packaging design for the single SKU.
Gravity X explains their product:
We approached the mounting of a device from a new innovative angle. Instead of relying on mechanical arms that spread with gears and springs, we took a much simpler approach using the natural laws of physics and utilized the simple weight of the phone…


The packaging graphics were specifically created for Amazon, where it can be conveniently purchased (and it's a Prime product too).
We wish the GravityX team heartfelt success with their product launch and look forward to developing line extensions.