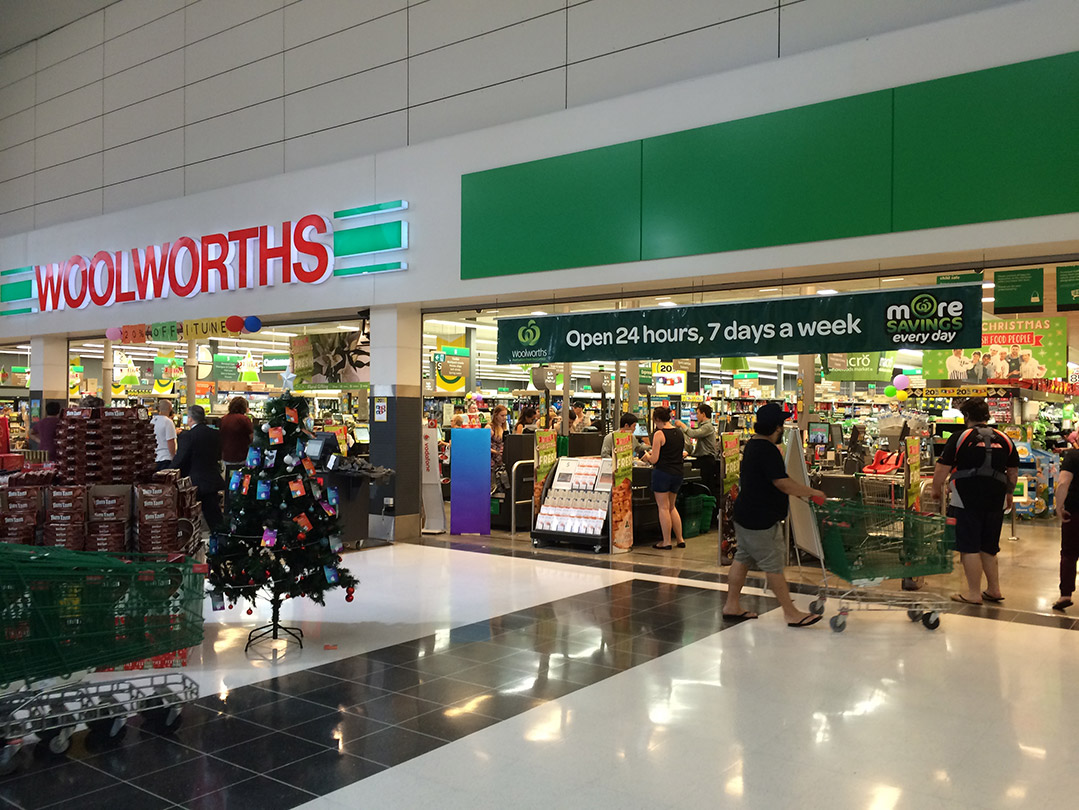 The Biondo Group's work necessitates we live in Supermarkets and we travel a lot. When it comes to the supermarket environment we are passionate, and love when a shoppers life is made easier. Same holds true for airports, anything that makes our lives easier is ok by us. Each of us has come home after an airport involved vacation only to find that our fridge is empty.
Coming home to an empty fridge, necessitates we order take out, forego a meal until the next opportunity or make a trip to a supermarket ourselves. None of those are great options. Leave it to the Aussies to figure it out.
Enter Woolworths Online, an Australian grocer.

"Woolworths customers can order their groceries up to seven days in advance and request to pick them up via click&collect at Melbourne Airport when they shop at Woolworths Online (www.woolworthsonline.com.au) or via the Woolworths App.

Customers can select 'Melbourne Airport' as their collection location, once an order is complete; choose a collection time between 9am and 9pm, seven days a week and pick up their groceries from staff at the Woolworths click&collect building at the Melbourne Airport terminal forecourt."

http://melbourneairport.com.au/news-events/news-events-archive/2013/woolworths-click-and-collect-touches-down-at-melbourne-airport-.html
Good job Woolworth's. Brilliant! We love it.
-sb