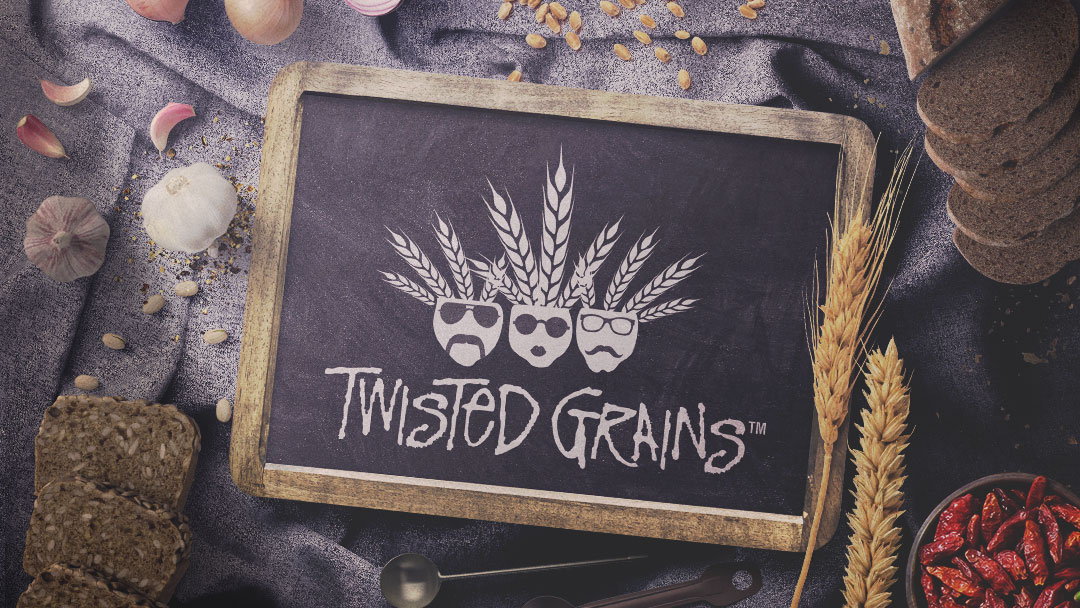 Twisted Grains
The Biondo Group was asked to help launch a new line of seeded organic breads for Rudi's Organic Bakery. The design objective was to develop a brand personality that was contemporary and iconic. This new brand was to go head to head with the heavily seeded competitive breads from Dave's Killer Bread and Eureka! This premium line was targeted to small households and consumers spanning two generations – millennials to empty-nest baby boomers.
After several name explorations, Twisted Grains was selected. We created an ownable "hipster grain" logo and icon, along with accent graphics to further reinforce the brand's edgy personality.
Tone of Voice / Name Generation / Brand Personality / Package Design / Brand Identity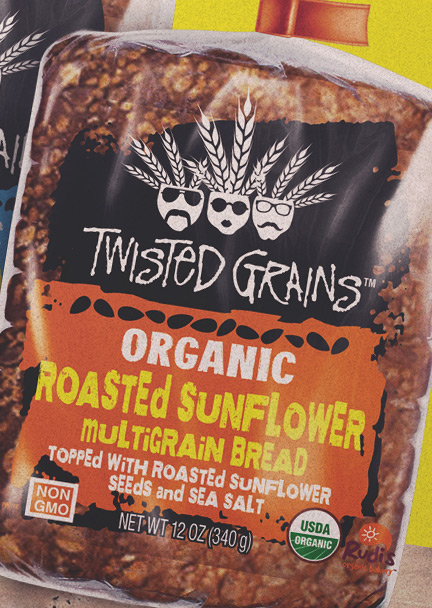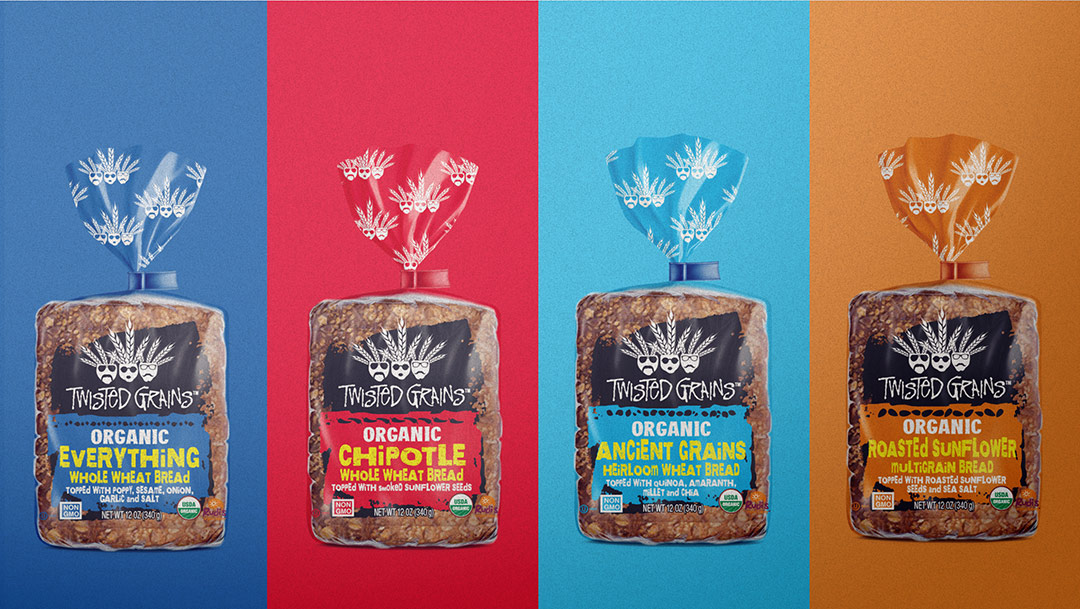 Rudi's Community Grains
Rudi's Organic Bakery is committed to baking high-quality breads starting with knowing the source of their ingredients, right back to the seed. They teamed up with Community Grains to develop breads using Sacramento Valley and Hungry Hollow whole grain flours.
The Biondo Group developed packaging that reinforced the grain sources with distinctive landscapes visuals from each. The barn wood texture communicated "right from the ground", while the rich variant colors differentiated the two skus.
The design supports Rudi's mission statement to support wholesome goodness grown by local farmers and baked with integrity and care.
Tone of Voice / Brand Personality / Package Design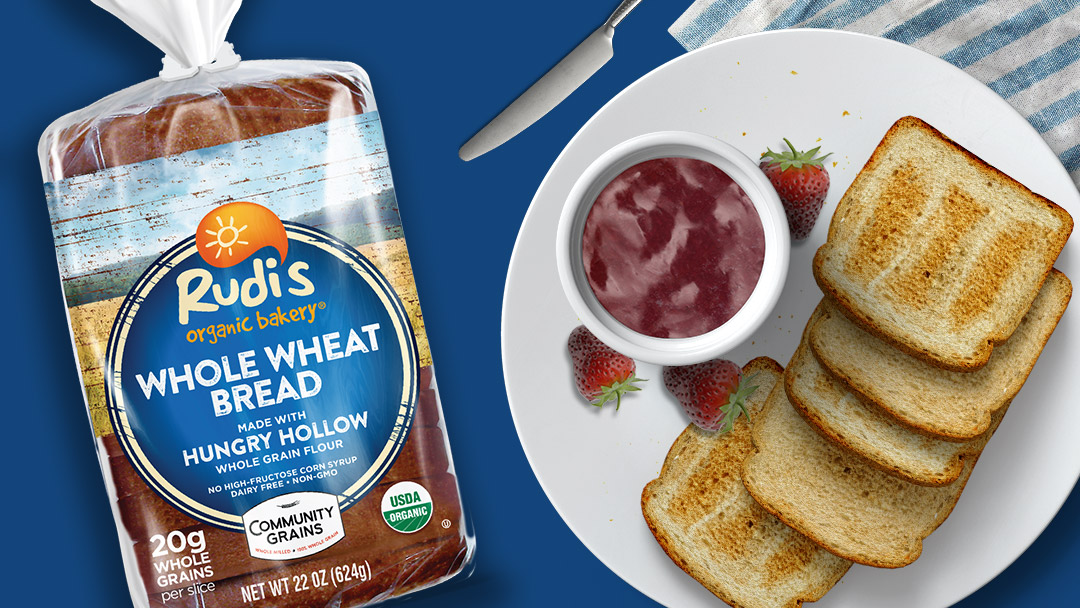 Other examples of our work