Mama Mary's Pizza Products
This clean and modern re-envisioning of the brand has been well received by existing and new consumers. The initiative called for a consistent architecture to house multiple offerings from pizza crusts to sauces. The creative challenge was to bring the brand alive across the portfolio and deliver a powerful impression at retail. The logo was revised to be more own able with a nature inspired detail. Warmth and texture was added to the brand's signature brick red color.
Tone of Voice / POP / Name Generation / Package Design / Brand Identity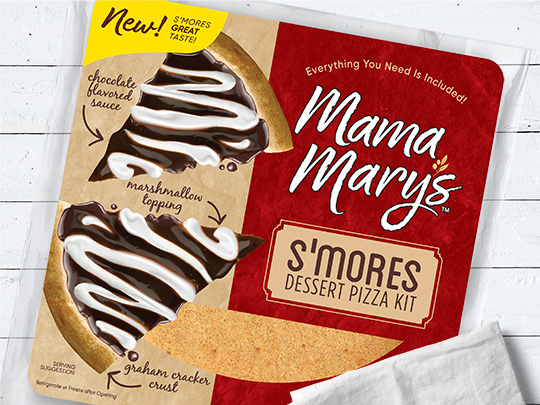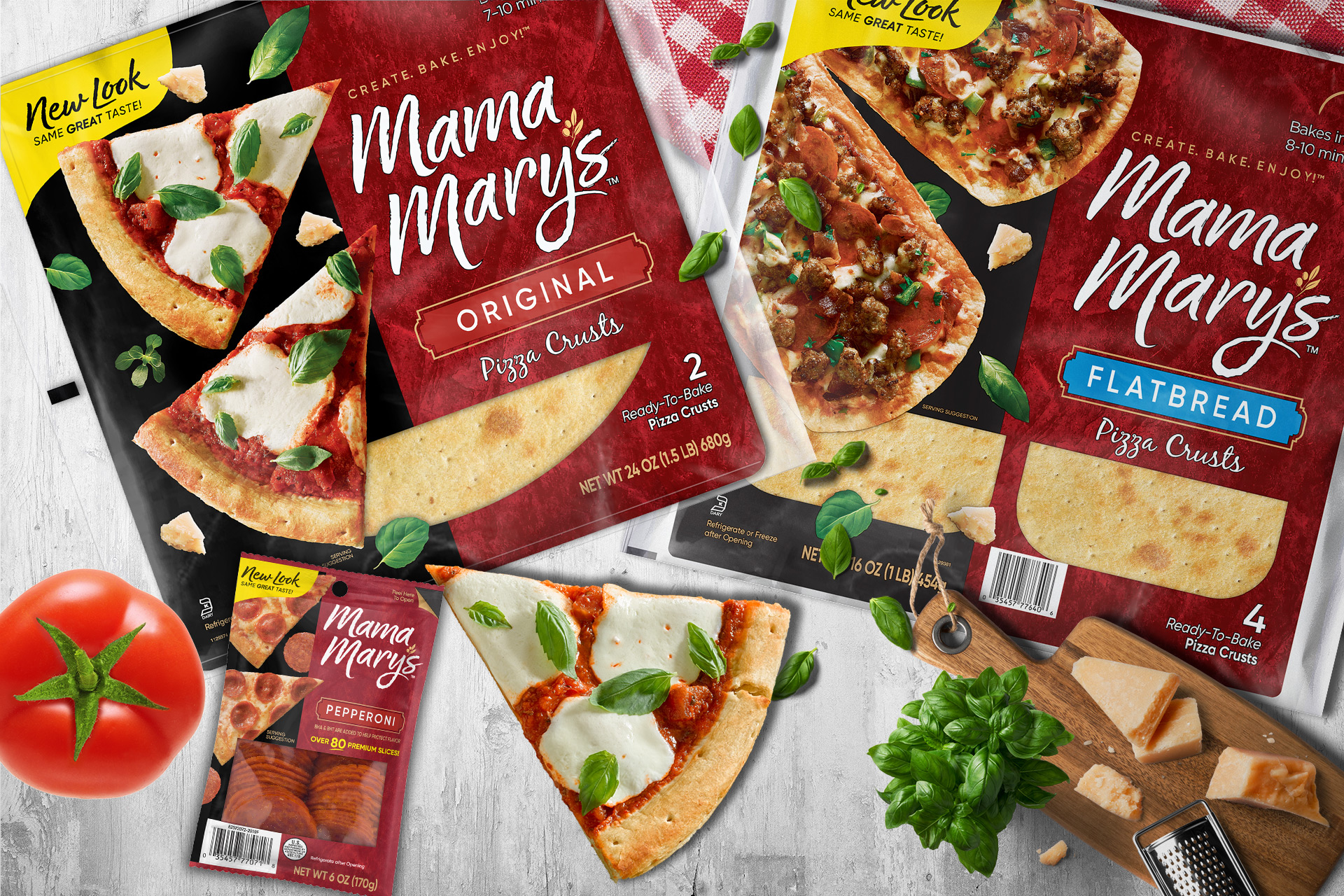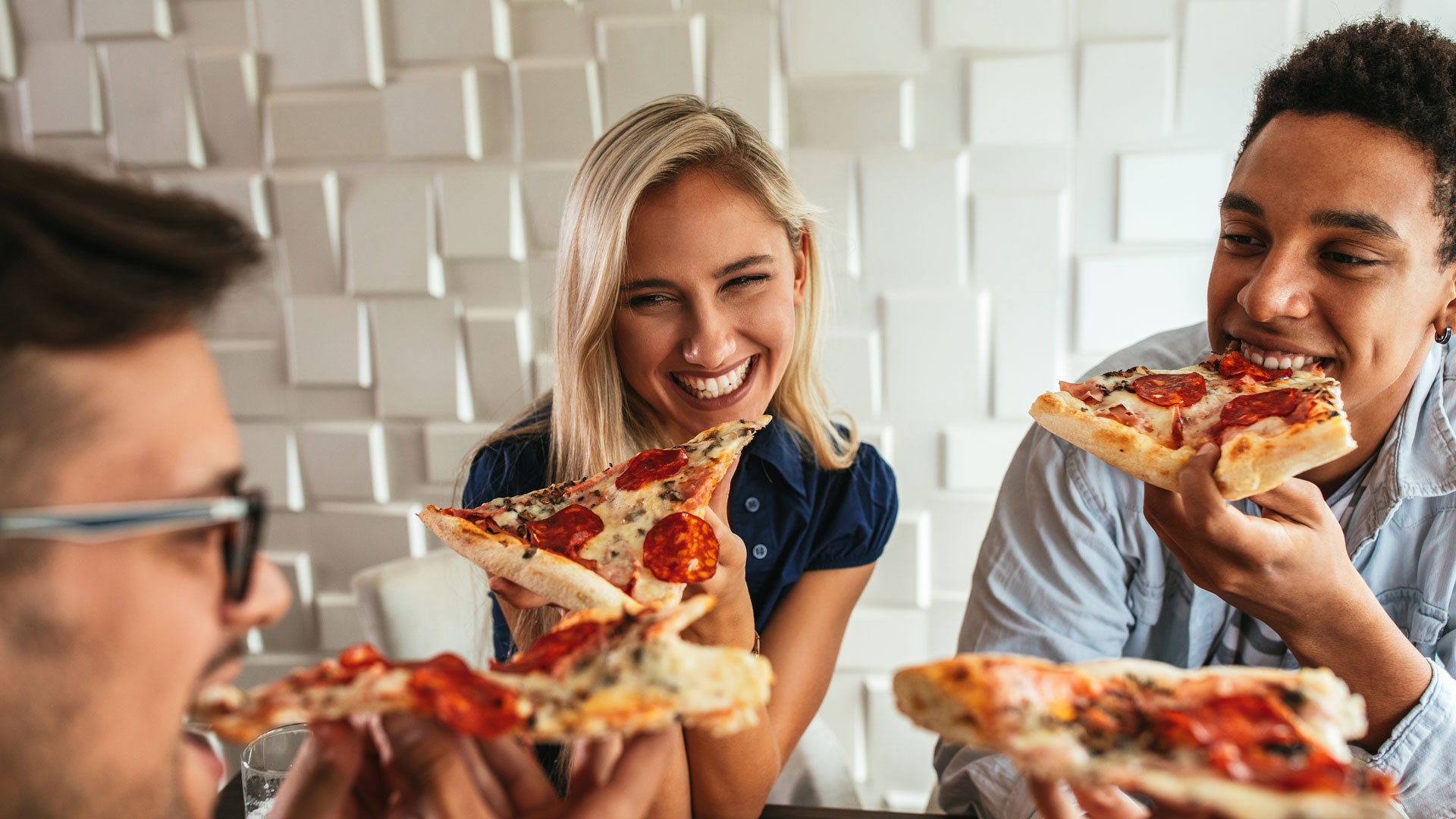 Mama Mary's Cucina di Casa Pizza Crusts
With the taste for artisanal-style pizza on the rise, B&G Foods launched this specialty line of crusts – which includes three exciting flavors: Tuscan, Sourdough and Ancient Grains.
The Biondo Group created a modern package design to portray an authentic image and also communicated the promise of a delicious, home-baked taste experience. Cucina Di Casa fits within the Mama Mary's system and yet clearly differentiates to be gourmet.
Tone of Voice / POP / Name Generation / Package Design / Brand Identity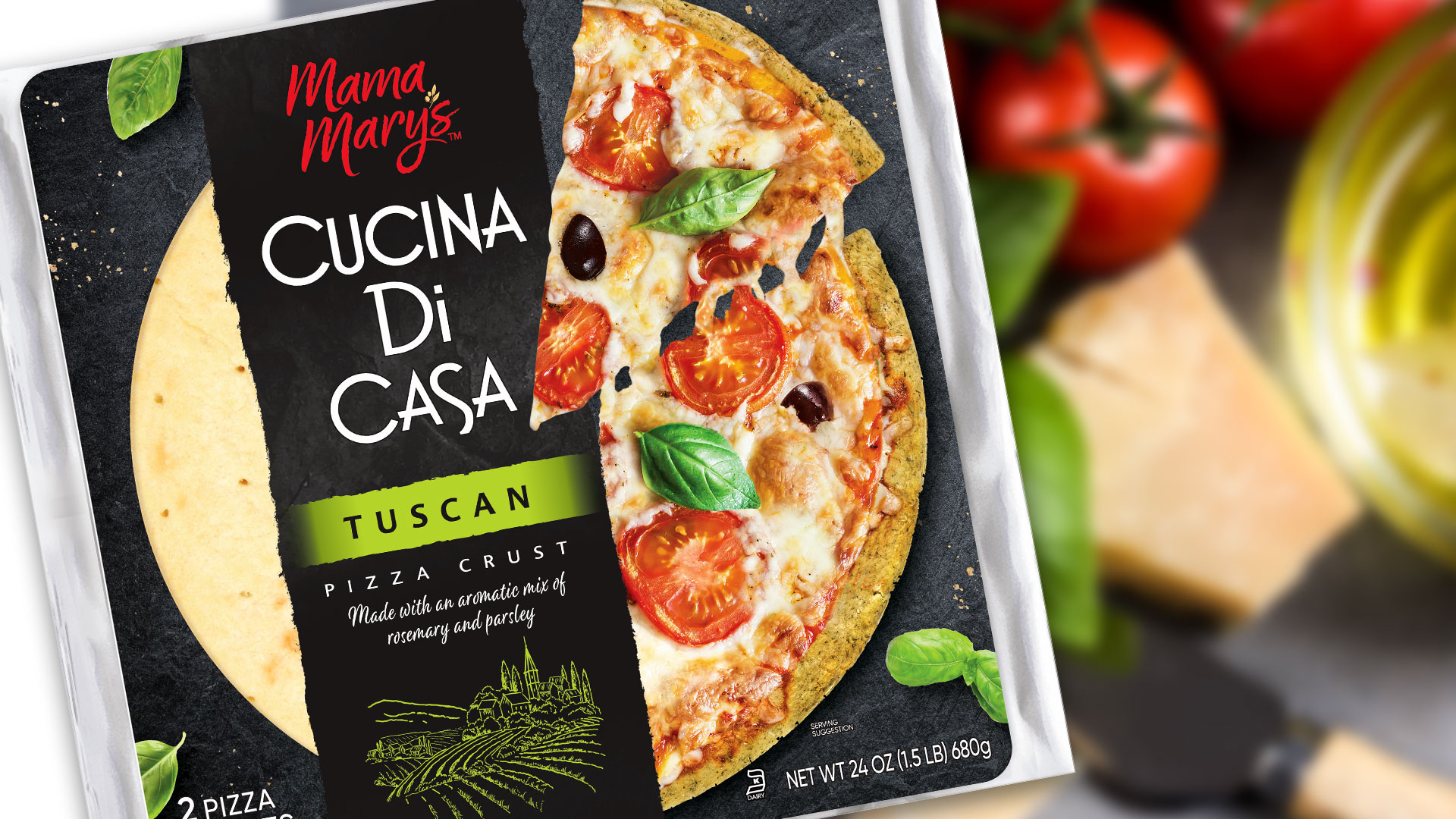 Other examples of our work