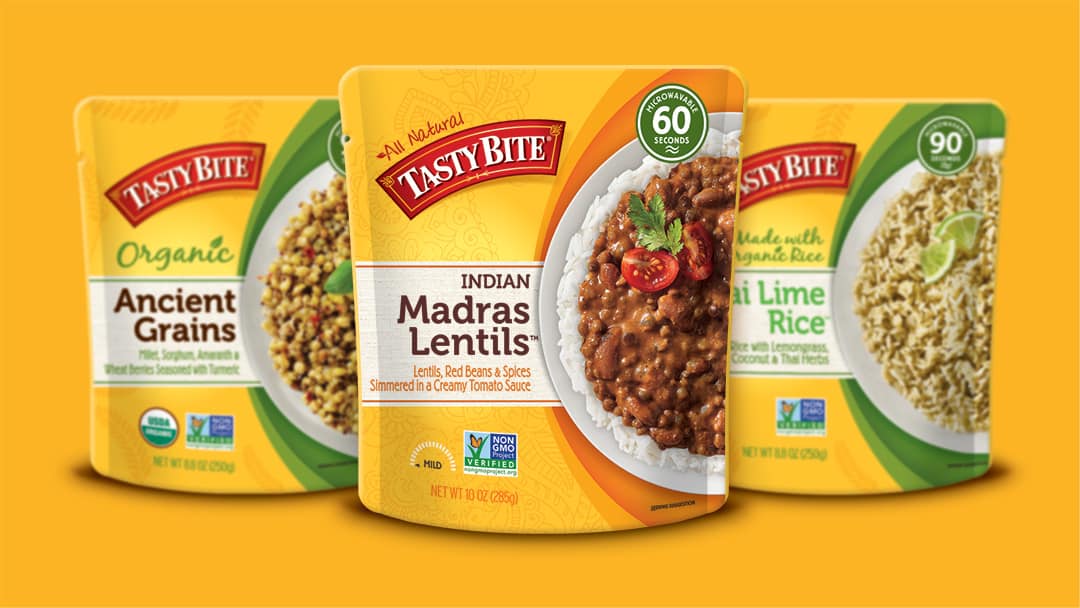 Tasty Bite
When Preferred Brands was expanding their line of ethnic rice into the organic sector, this presented an opportunity for the brand to not only stand out in the ethnic food aisle, but to also compete in the broader, more mainstream rice category.
The Biondo Group developed concepts that would have cross-cultural and natural appeal. We introduced cues that reinforced Organic with simple green arches while maintaining the strong brand color equities creating a warm and inviting shelf presence. Following the successful launch of the Organic Rice line, the design architecture was also adapted to their entrée line for a cohesive brand look at retail.
Tone of Voice / Design Architecture / Package Design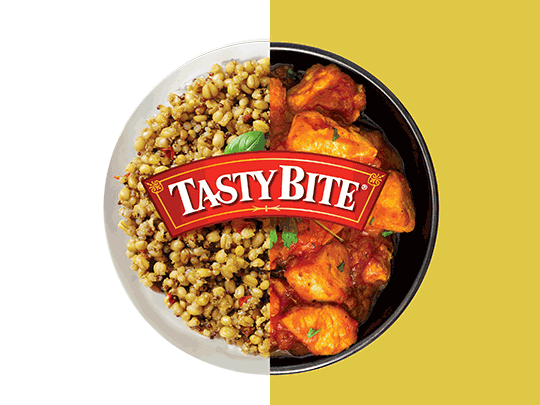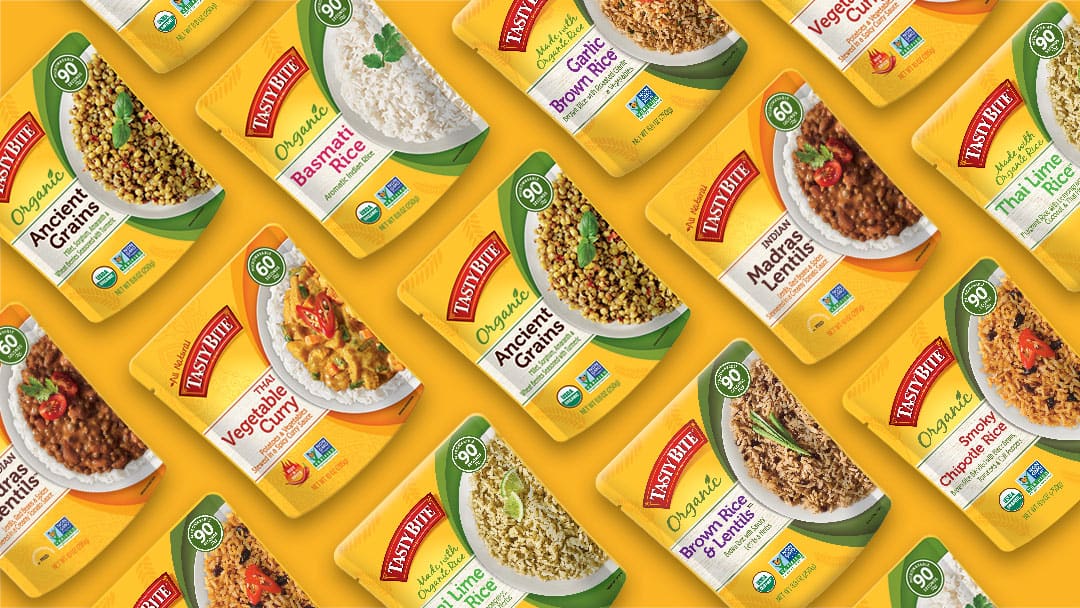 Tasty Bite Trade Show Booth
The Biondo Group worked with the Preferred Brands team to develop graphics that reinforced the Tasty Bite brand message for their line of entrée and rice products.
The Biondo Group's VIBE process took into consideration all elements of the brand, from packaging, ownable brand color and Tasty Bite's advertising campaign "One Bite Will Change Everything" and created a booth that engages and reinforces the brand's synergistic look.
The booth graphics also reinforced Tasty Bite's commitment to communities continuing their "Good Seed Pledge", which distributes free green bean seeds to be grown and donated to local food pantries.
Tone of Voice / Design Architecture / Exhibition Design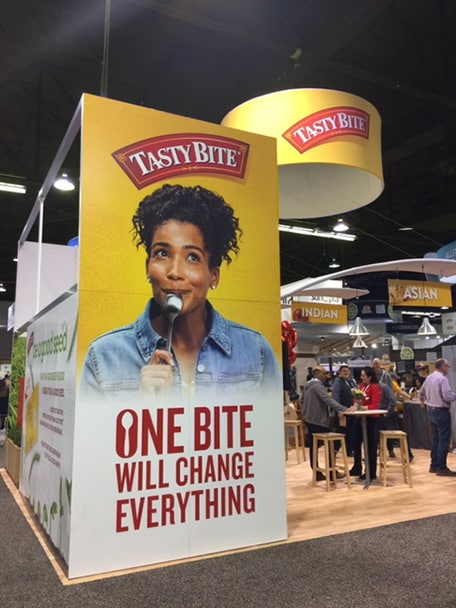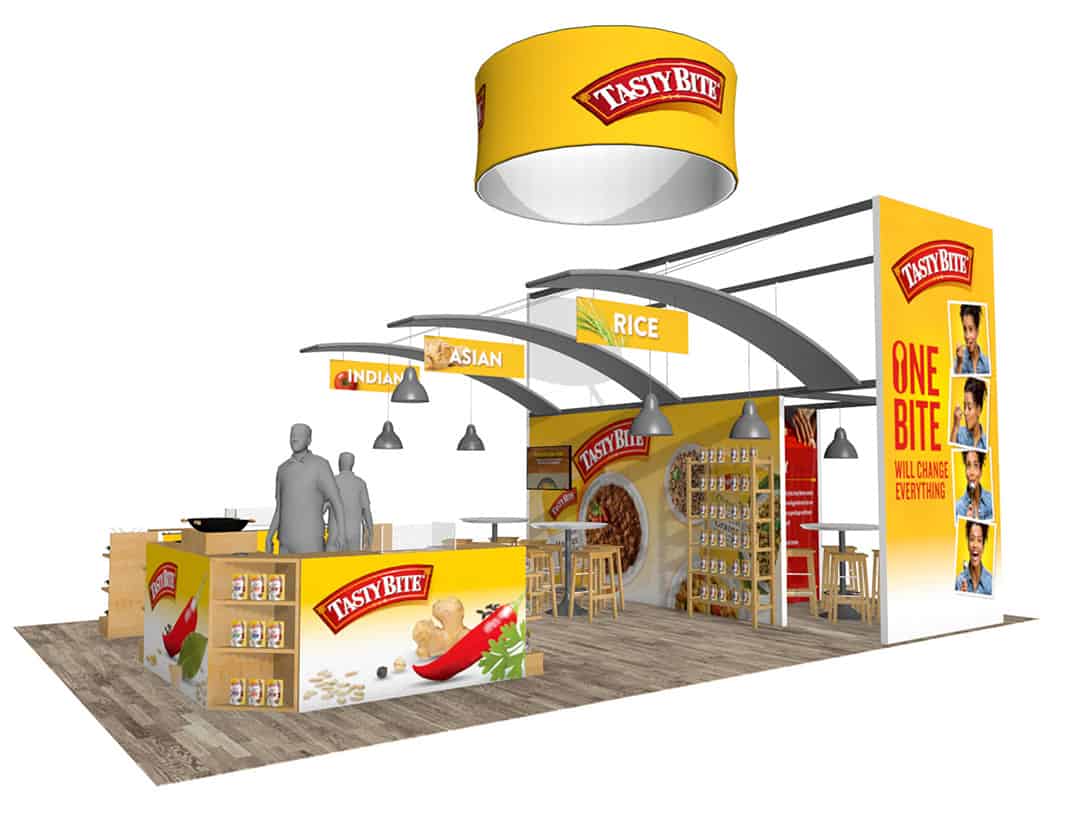 Other examples of our work