Ortega Cauliflower Taco Shells / Tortilla
The Biondo Group revamped the entire Ortega portfolio across all 12 segments with a contemporized brand mark & package design language. The powerful logo, clear category segmentation and differentiation amongst variants increase stopping power & findability at shelf. Two innovative items launched this Spring – vegetable rich Cauliflower & Corn Taco Shells and Street Taco Sauce.
Tone of Voice / Package Design
Ortega Street Taco Sauces
The bold & contemporary Street Taco Sauce package design conveys a personality of a favorite neighborhood taco truck with high-energy graphics and metro-style type. Strong flavor differentiation and appealing food imagery communicates the products' unique flavor profile.
Tone of Voice / Package Design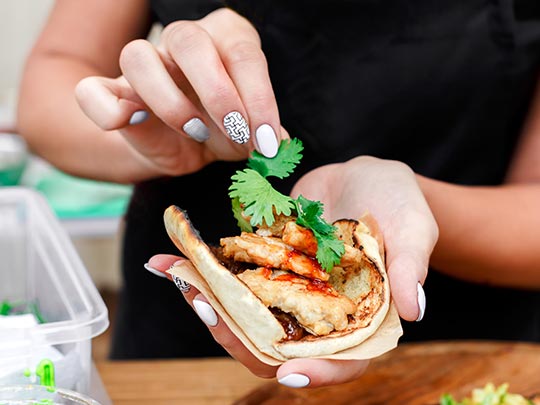 Other examples of our work