Sprout Foods
Two Peas in a Pod
Fruit for Real
Continuing the company mission to help raise healthy, adventurous eaters, Sprout Foods selected The Biondo Group to create a break-out package for the launch of two nutrition-packed snack lines. Both lines deliver nutritious ingredients – plant-based protein, fruits & veggies – and delicious taste that appeals to the whole family, from young toddler up. 
Available in a convenient single-size, these products are ideal for today's on-the-go family – kid's lunches, after-school activities, travel carry along and more.
The simple design and quality food photography highlight the brand's veggie/fruit-based attributes.
Tone of Voice / New Product / Package Design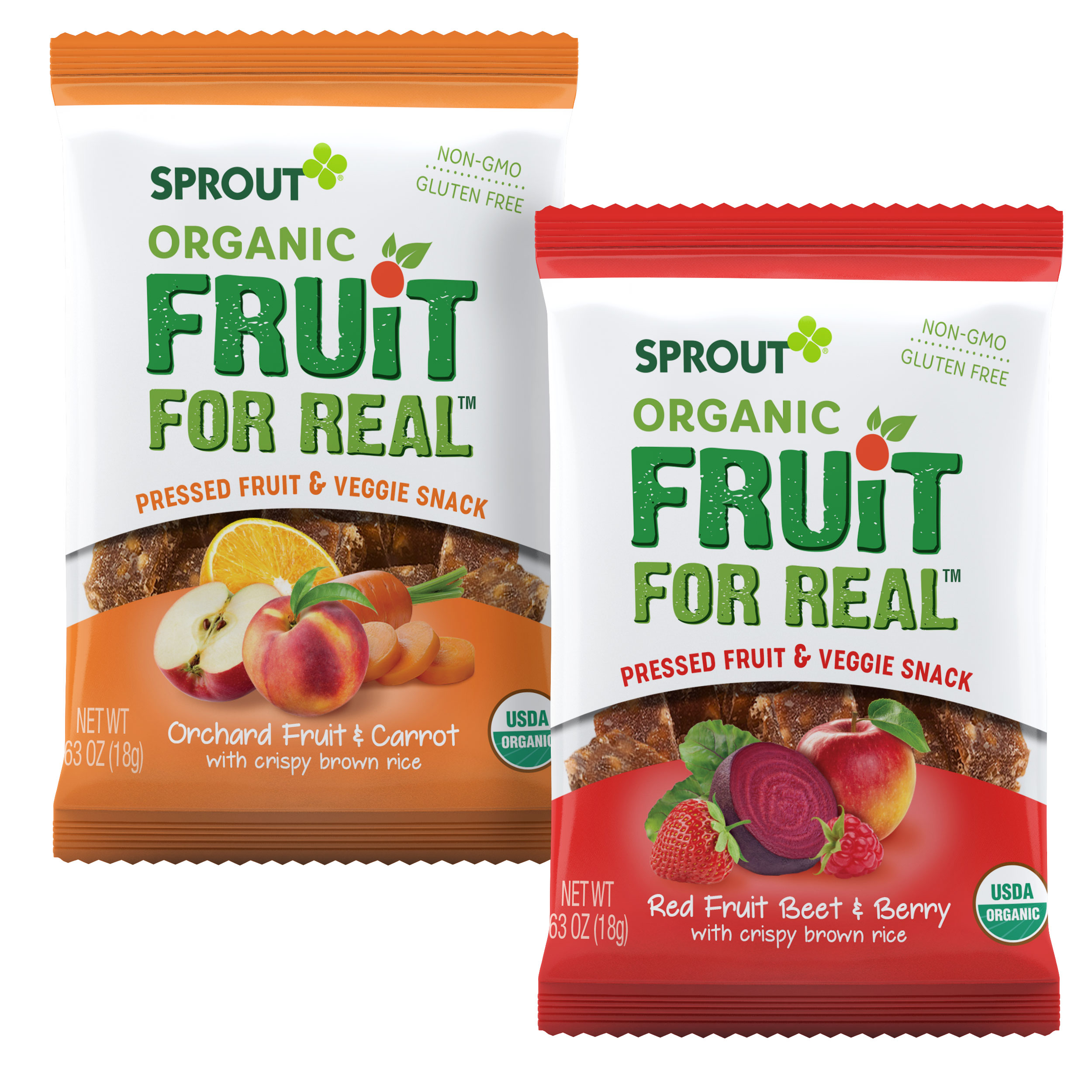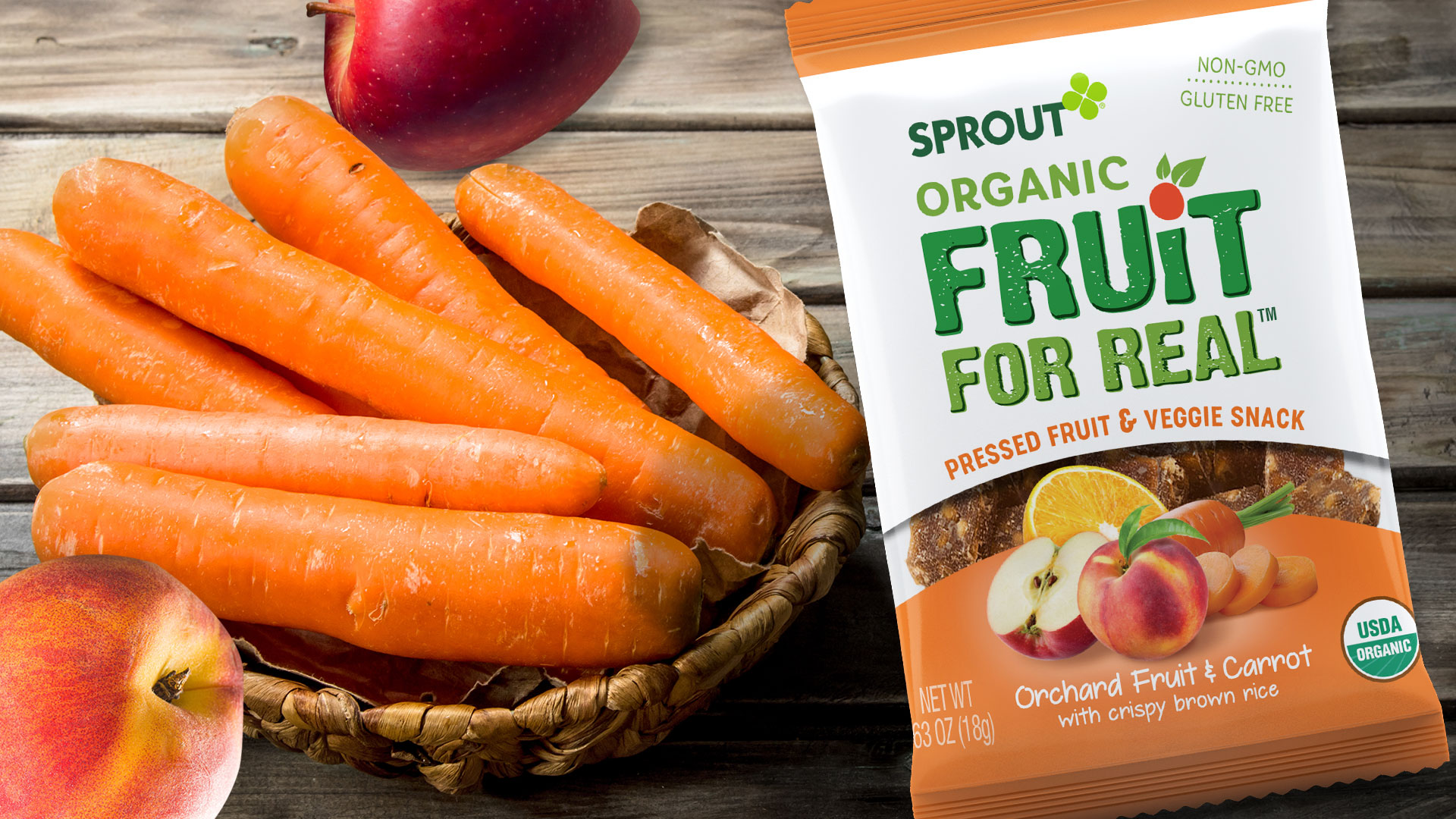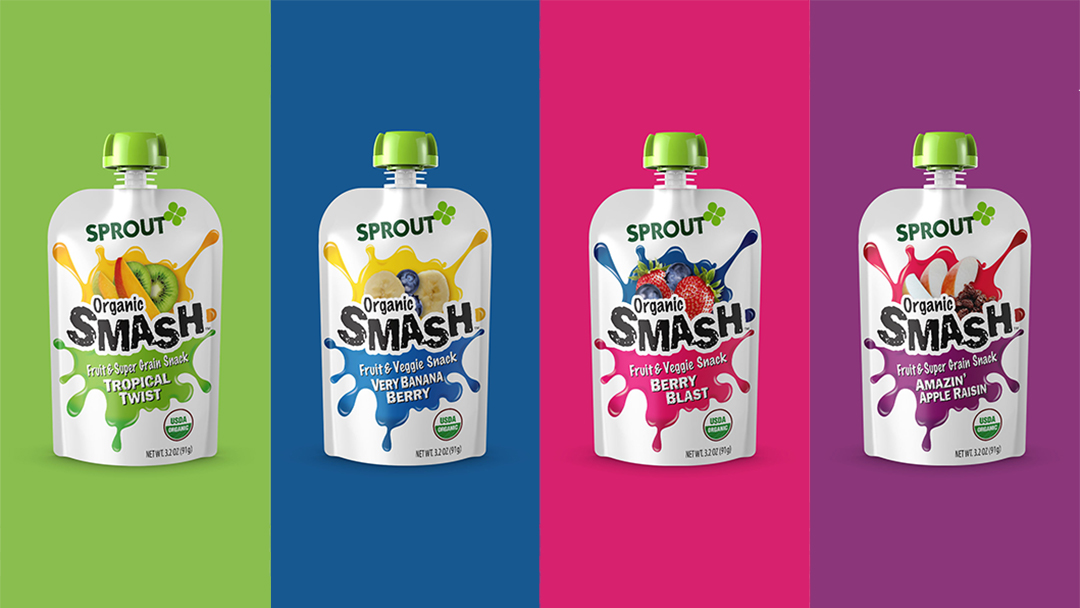 Sprout Smash
Sprout Organic Foods was expanding their baby food product line to include new offerings for older kids (6-12) and all family.
The Smash design maintained the visual standards and personality for Sprout Organic Foods, but with more edgy and playful graphics. The dynamic center splat of color and distinctive flavor names were developed to appeal to their new target audience. The splats, while being fun for kids, incorporated mouthwatering visuals of fruits and vegetables to reinforce the nutritional benefits for Moms.
The good for you snack for the whole family.
The line consisted of individual pouches, 6 pack cartons and larger club store packs.
Tone of Voice / Package Design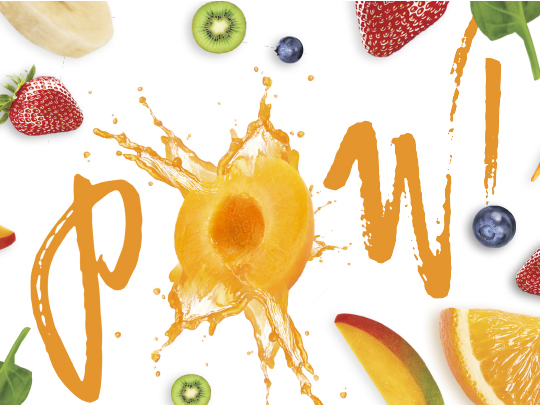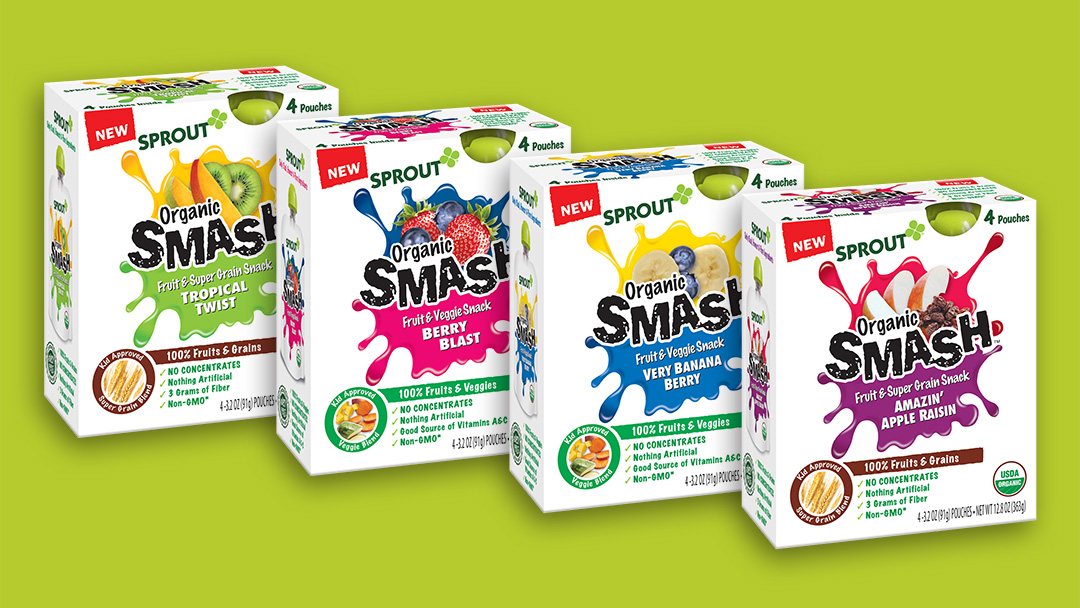 Other examples of our work